What is the #1 reason why people have trouble learning Excel?
Most people only try to learn the technical skills, leaving them feeling overwhelmed and worked over by Excel.
If you are ready to find the fun and clear path in Excel, you've made it to the right place to learn the mindsets and the skills to
MAKE EXCEL WORK FOR YOU!
Hi! I'm Emily, and I believe 100% that no matter who you are or what you do, you have the potential to learn, use, and love Excel to support your work. Almost everyone in the world needs to use spreadsheets in some way - I want to help you save time and gain insights by making Excel work for you.
Sign-up for my newsletter to get updates, tips & tricks, and deep thoughts on technology, particularly Excel.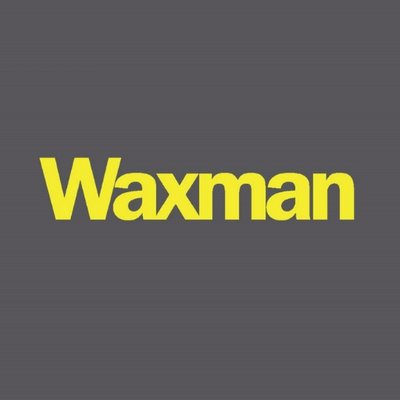 "

I told Emily that my deepest, darkest Excel secret was that I couldn't do pivot tables. But after a fun (really!) virtual training, I can better manipulate and therefore understand our data. (Bonus: I also learned some tricks to make me more efficient.) I'm signing up more members of our team for Excel training ASAP. I highly recommend it!

"

— Court Ruark-Thompson, The Management Center

"

I am someone who knew nothing about Excel or the ways that it could improve efficiency on my team and save me hours of trying to do math in my head and figure out what might look sort of nice, but Emily changed that for me completely. She is the nicest person to work with and speaks clearly and in non-tech speak for those of us who don't speak that language. She made Excel FUN and interesting, and now I have a thirst to learn more! Would highly recommend her to newbies and advanced users alike as she is a joy to work with and can help take your project or understanding to the next level. The best!

"

— Alexandra Pasanen, Away Travel

"

These sessions gave a glimpse of Excel tools and options. I know I have SO much more to learn, but I now feel like I have a place to start my journey. I like the strategy of focusing on one or two job-embedded skills per session. It's a great way to introduce Excel capabilities without overwhelming neophyte users like me. Love the links to additional resources! Thanks for being a patient, resourceful Sherpa guide!

"

— Team training participant, Accelerate Great Schools

"

I can't say enough good things about Emily or the one-on-one Excel training sessions that she teaches. When I transitioned to a new job that asked me to do more extensive work in Excel, I knew I needed some outside assistance. I consider myself so very lucky that it was during this time that I heard about Make Excel Work For You and was able to get connected to Emily. Simply put, Emily rocks. I really connected with her teaching philosophy and approach to our sessions together. Emily was always super prepared, created a relaxed (and fun) but structured learning environment, and did a wonderful job of making me feel more confident in my ability to work within the world of Excel.

"

— Chris Harty, Informed K12 (formerly Chalk Schools)

"

Emily's personalized and hands on Excel training was incredible. I completed three 1-1 training sessions with her, and felt more confident and capable using Excel than ever! Before we began she took time to understand my current level of comfortability in Excel and what types of analysis I wanted to be able to do. She then crafted learning goals for our three sessions that aligned with my work and experience. With Emily I was able to practice using my own data sets, and complete analysis relevant to my own work. She provided real-time feedback and guidance, coaching me through questioning sequences and allowing me to talk through my thinking to better understand mistakes. Emily's warm personality made it easy to ask questions, or to go back and practice a particular skill again. I would highly recommend Emily's coaching sessions to anyone wanting to improve their skills in Excel!

"

— Stephanie Flores, OneGoal

"

I was needing a somewhat dynamic excel sheet that would capture schedules and produce easy to read print outs for the end user- Emily was incredible. As my group started interacting with the sheet and changes needed to be made, she was responsive, welcoming and clearly an expert in translating the project needs into reality! If you need anything Excel, she is without a doubt, the best choice! I am looking forward to learning more from her as other projects come up.

"

— Sarah Willis, Bank Street
Have questions? Interested in working together? Have a great Excel story to tell? Let me know!